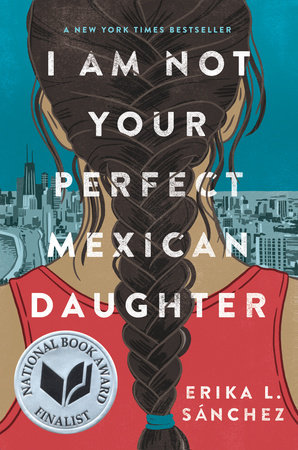 The New York Times Bestseller " I am not your perfect Mexican daughter" by Erika L. Sànchez is a must read. I was introduced to the book via Goodreads, and I automatically ordered on Amazon. I read it in less than a week. I could not put it down.
Without any spoilers, the book explores heavy topics of Hispanic cultures through the point of view of the main character Julia. When her older sister passes away in a tragic accident, her family is left in shambles. Julia is the youngest daughter and grew up being compared to her older sister, Olga, who was seen as the perfect daughter because she followed all the values and expectations that their family expected of them.
After Olga passes away, Julia feels more pressure to be this "perfect" Mexican daughter that her parents always wanted. The book is about 300 pages. It discusses topics about hispanic culture, school, drugs, sex, and pregnancy.
Erika Sànchez did an amazing job in bringing the characters in these books come to life, and making them feel so relatable. I would recommend this book to teenagers and adults. As a parent, it helped me reflect on the importance of communication within the household, and the importance of accepting each of your children's individuality.